Search
CIRCULAR 006/2017 - BALLAST WATER: COAST GUARD INSPECTIONS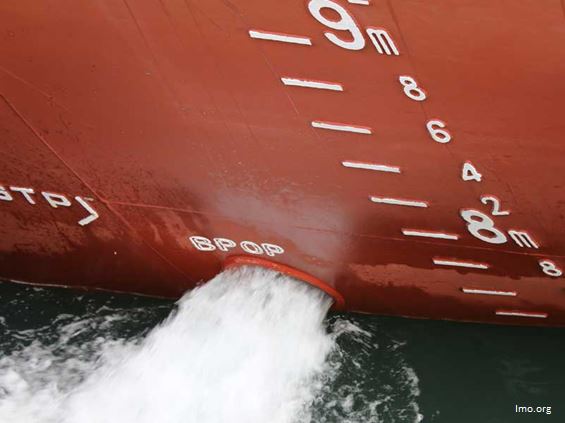 In relation to the aforementioned matter, we have been informed that the Coast Guard Authorities of La Plata Station would increase the inspection of foreign vessels in relation to ballast water whilst anchored or waiting pilots at Zona Comun (anchorage area located off La Plata Port). We would like to mention that in accordance Ordinance 7/98 of the Argentine Coastguard (attached hereto) obliges all vessels bound for the River Plate to change all ballast water at sea prior arrival.
In fact, all ocean-going vessels proceeding from foreign ports carrying ballast water on board and heading to Argentine ports and which at some point sails into the Río de la Plata (River Plate) must discharge or change the ballast water before entering said waterway and its pollution prohibition zone just outside its outer limits. Whenever possible, the ballast tanks will be cleaned in order to remove all sediments.
Ballast exchange operation must be inserted in the Log Book including geographical position. The Coastguard will (and is very strict on this) analyse the ballast water on arrival and in accordance with Article 7 of this resolution, ballast water must have a salinity of at least 30 parts per mil (30mg/cm³).
Just for the sake of good order, it is prohibited the dumping of hydrocarbons from the wash tank, bilge, ballast and, in general, any action capable of causing polluting effects in the River Plate Basin and in area bounded in the attached drawing showed in pink color as per River Plate Treaty.
A vessel will not be permitted to operate discharging ballast if water ballast has not been properly changed. We have records of vessel having to go from ports up River Parana towards open sea for replacing ballast and then returning to the designated port for loading with all the delays and losses that this will cause.
On the other hand the vessel will be fined before departure and the fines could amount up to 60,000 UM (fine units) which today amounts to the equivalent of usd 5,600 approximately.
Trusting that the attachments and the aforementioned will prove to be self-explanatory, we remain at your disposal for any clarification and/or additional information that you may require.
PANDI LIQUIDADORES SRL
Notice: the content of this circular is for information only. Even though it has been issued carefully, and to the best of our knowledge, it has a general purpose and we can accept no liability whatsoever for any particular action taken upon it. © Pandi Liquidadores SRL 2017. All rights reserved