Search
ITOPF - PREFECTURA NAVAL ARGENTINA - OIL SPILL RESPONSE WORKSHOP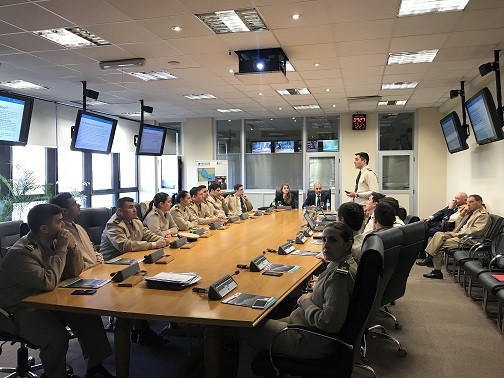 Following the success of the Seminar on Oil Pollution organized jointly with the Argentinean Coast Guards (Prefectura Naval Argentina - PNA) in May 2017 [see Circulare dated 10/5/2017], Pandi Liquidadores SRL has organized a new workshop between ITOPF and PNA on Oil Spill Response.
The Workshop took place in 21st and 22nd August 2018 at the Edificio Guardacostas of PNA. Lectures and practical execises took place upon which different spill scenarios were discussed and simulated. 
The event was welcomed by the ITOPF and PNA whose young officers attended, streightening ties between the Industry and the Authorities which are committed to a continued trainning and planning in order to provide effective response in case of a spill.