Search
CIRCULAR 014/2018: ARGENTINE CUSTOMS – NEW SHIP'S STORE LIST FORMS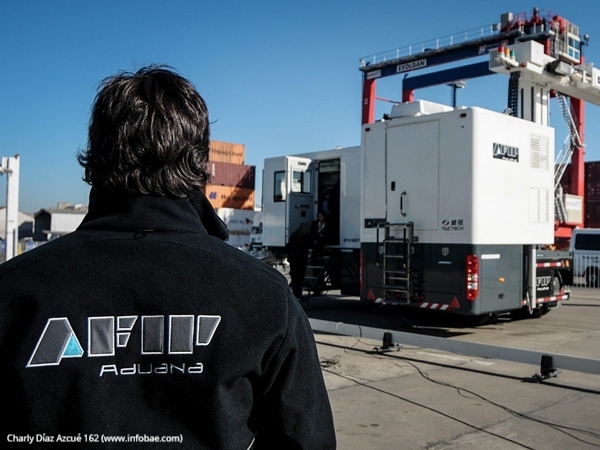 In the past we have issued several circulars related to problems encountered in Argentina in relation to customs fines and for payments required by customs officers when the vessels were visited by the Argentine Customs Search Gang and alleged discrepancies found between the store list presented upon arrival and those search gangs' findings. All these problems were mainly because there was not any existing form which could give some uniformity as to what should or should not be declared upon arrival.
The above gave room not only to frequent fines to be levied in a country with fiscal voracity but also to corruption.
Throughout the years local and international entities have put their efforts in obtaining a proper declaration form which could help to reduce all the above problems. Now Argentine Customs Authorities have issued General Resolution 4317 approving new forms related to the store list declaration to be presented by ships upon arrival to any Argentine port which is in force as from its publication in the Customs Official Bulletin issued on the 10th October 2018. One of the main sources of this new Resolution is the FAL Convention (Convention on Facilitation of International Maritime Traffic 1965) that was incorporated by Argentina under the Law Nr. 20.050.
For your easiest reference, we are attaching hereto copy of those forms which can also be obtained through customs' website indicating the number of the form required (1645/1646/1647/1648) following this link https://serviciosweb.afip.gob.ar/genericos/formularios/
Although those forms will give more uniformity to the items which should be declared upon arrival - as for example spare parts and/or own elements of the vessel such as grabs which created problems in the past are not mentioned therein - there are other items which are not clear as for example in form OM 1646 (Deck Store List) when other oils is mentioned therein. In this respect we are not clear if this item refers to oil in the sump tanks.
We will now have to wait and see whether the new forms will give more clarity as to what has or does not have to be declared but we still would recommend the following:
          1) That the Master jointly with Chief Officer and Chief Engineer carefully record and revise what is declared on the "store list"
          2) That quantities to be declared in relation to the engine form are carefully checked by the Chief Engineer and that for the time being he also adds the oils in the sump tank and auxiliary engines.
          3) That the store list is not signed until the time that Master ensures that everything has been completed and revised.
          4) that a copy of the sore list presented and signed by customs is kept onboard
          5) That Master does not entertain himself in any discussion with Customs in relation to "cash payments" to avoid fines.
          6) That he immediately contacts the concerned P&I correspondent in case of any doubts/problems during the visit of the Argentine Customs Search gang.
Finally, we would like to mention that in recent years and since new government has been in office many of the problems principally encountered in the port of San Nicolas have been drastically reduced.
Should you require any clarification and /or additional information in relation to this circular and/or attached forms please do not hesitate in contacting us.
Yours faithfully,
Pandi Liquidadores SRL
Buenos Aires/Argentina
Encls.: https://drive.google.com/file/d/1ebAiQFjGyaeTZq0vg2dT8GfjLsdOmQ1u/view?usp=sharing
ANEXO I (Art. 1°) NORMAS GENERALES PARA LA DECLARACION DE RANCHO Y PACOTILLA DE BUQUES CRUCERO Y DE CARGA
ANEXO I (ART 1°)… FREE TRANSLATION
FORM OM 1645 SHPIP'S STORE LIST DECLARATION
FORM OM 1646 STORE LIST DECK
FORM OM 1647 ENGINE
FORM OM 1648 CREW EFFECT DECLARATION
Notice: the content of this circular is for information only. Even though it has been issued carefully, and to the best of our knowledge, it has a general purpose and we can accept no liability whatsoever for any particular action taken upon it. © Pandi Liquidadores SRL 2018. All rights reserved.