Search
CIRCULAR 019/2020 - CORONAVIRUS – EPIDEMIOLOGICAL ALERT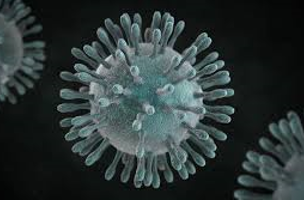 Download circular HERE
On 22nd January 2020 the Ministry of Health issued the Epidemiological Alert "Coronavirus 2019-nCoV" informing that they are currently following up the information provided by the WHO and other sanitary authorities, providing general hygiene and recommendations in case of synthons already circulated by WHO.
Our Health Authorities have informed that Argentina is a low-risk country. However, it has implemented, effective as from today, the obligation to include copies of the last 48 hours of ship's medical logbook when requesting "free pratique"  prior to ship's arrival.
The Health Authority has also recommended to anyone to notify to National Health Border Authorities immediately if there is any suspicion that any crewmember or passenger on international voyages may have an infectious disease or any similar symptoms of the Coronavirus 2019-nCoV. In those cases, the sanitary officers will provide the corresponding instructions however the people suspected must be isolated (on a cabin on board or a hotel at shore) and wait for instructions.
So far there are no restrictions for travelling or trade. 
We shall keep monitoring this situation and will keep you duly posted. In the meantime, we remain at your disposal for any clarification and/or additional information that you may require.
PANDI LIQUIADORES SRL
BUENOS AIRES, ARGENTINA
Notice: the content of this circular is for information only. Even though it has been issued carefully, and to the best of our knowledge, it has a general purpose and we can accept no liability whatsoever for any particular action taken upon it. © Pandi Liquidadores SRL 2020. All rights reserved.