Search
COVID-19: UPDATED INFORMATION AFFECTING SHIPS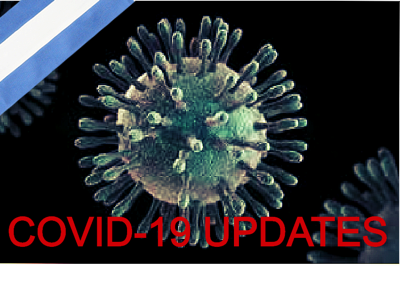 Updated: 1/10/2021
Current situation (summary):
-> Argentina is still under sanitary emergency since 20th March 2020.
-> As from 9th November 2020 most part of the country shifted from the Mandatory Social Isolation (known locally as ASPO) to a more flexible Mandatory Social Distancing (known as DISPO) which represents a flexibilisation of the strict lockdown that was enforced as from 20th March 2020. However, there are still restrictions which scope vary according to the epidemiologicial developments. As of 1/10/2021 a new stage of further flexibilisation commenced within the Sanitary Emergency.
-> Since the beginning, the international trade has been exempted from the lockdown.
-> Ports' and ships' operations: opened. Up to date:
-> Especial 72 hrs pre-arrival information is still requested according to National Protocol.
As of 1/10/2021 Necochea port will follow the same procedure established in the NATIONAL PROTOCOL and applied in the rest of the port (previously, stevevedores requested a 14-day quarantine/transit time).
The NATIONAL PROTOCOL remains applicable and can be consulted
 HERE.
Any suspected case must be reported to Health Authorities o whom acts on their behalf;

72 hours prior to ship's arrival, the Master must submit before the Health Authorities pre-arrival information (see specific requirements in the AMENDED PROTOCOL

HERE

"essential personnel" are those involved in shipping and ports who provide operational and safety services , such as: pilots, Master/Crew, stevedores, quantity and quality control companies, tugs, holds/tanks inspectors, Customs brokers, ISPS offiers, ship agents, motor boats providers (amongst others described);

Various general measures are implemented related to increase hygiene conditions both in ports and ships, operational and precautional measures for crew, pilot, shore personnel; as sestrictions to board, to enter the port and to provide services to the vessels; measures in case of isolation in ports; and guidelines for quarentine ships

This and other details must be consulted with the ship agents at the appropriate time
-> Surveyor's attendance: whilst in general surveying services have been provided throughout some restrictions or delays may be observed because:
    -> Those surveyors with health risk factors are not in general providing services;
    -> Some terminals (such as Siderar at San Nicolas port) would require recent Covid19 test for everyone entering from different jurisdictions
-> As of 1/10/2021 the borders will commence to open gradually, by allowing foreigners citizens or residents of neighbor countries. As of 1/11/2021 foreigners in general would be admitting following Migration and Sanitary protocols/requirements. As of 20/10/2021 foreign crew changes will be allowed. As always, injured or ill Crewmembers will be admitted for disembarking.treatment if justified. The authorities may agree to disembark and repatriate crewmembers (or other people on board) for humanitarian reasons. 
Office info
From 16 MAR 2020 Pandi Liquidadores SRL closed the office and all administrative and claims handlers staff moved to a remote-working scheme. Within our continuity plan we have been providing our services on the usual manner insofar as the ports continue operating and our surveyors are allowed to provide services on board:
Remote office te.: +54 11 7078 0186 (Monday to Friday, 08:00 to 17:00)
On duty 24/7: +54 911 4446 0662 (as usual, emergencies and A.O.H.)
Mobiles phones and other contact details as published in the Clubs'books
All going well, we expect to return to the Office gradually in the last quarter of 2021. 
Yours Faithfully
PANDI LIQUIADORES SRL/BUENOS AIRES, ARGENTINA
Notice: the content of this circular is for information only. Even though it has been issued carefully, and to the best of our knowledge, it has a general purpose and we can accept no liability whatsoever for any particular action taken upon it. © Pandi Liquidadores SRL 2020. All rights reserved.